The bedroom is the most personal space in every home. It is not meant to be styled for showing off. Instead, you need to create a bedroom that feels comfortable and relaxing that you'd surely love to rest and take a good night's rest in it.
The way of bed-making is based on personal preferences. There is no rule on how you should make your bed since each one of us has a different definition of comfort. However, there are some tips that could help you make your bed extra comfy without spending too much time doing it. Read along to learn more.
Choose the Right Pillows
You don't need a lot of pillows on your bed just to make it comfy. If you have a favorite pillow, you could still keep it since it already has the perfect comfy factor that could lull you to sleep. However, invest in some good goose-down pillows as well to add to your comfy bed. Choose the right size depending on your bed. You could stack them in a pile or in front of each other when making your bed for that comfy inviting style.
Use a Bolster Pillow
Are you having a problem filling in that awkward corner where the bed meets the wall? Placing a bolster pillow in it is a perfect solution. It gives added support to your pillows when you lie down, plus you don't have to move them in any way while making the bed in the morning. It stays as it is where you put it.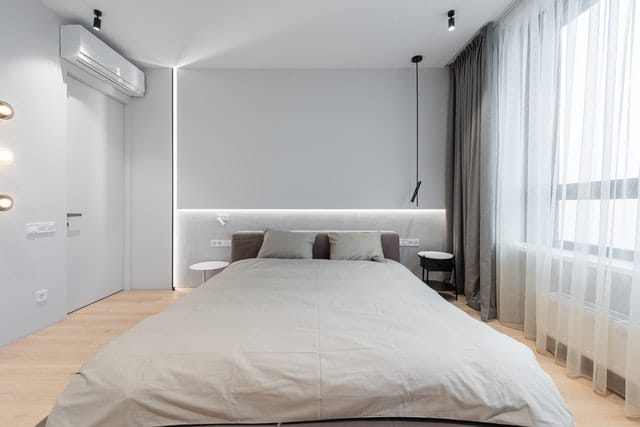 Use Bed Linen
Instead of using cotton bed sheets and pillowcases, use linen bed sheets for your bed. It looks perfect even if your bed isn't well arranged or even if it looks a little crumpled in some parts. With a simple flick and pull, your bed looks perfectly beautiful yet still has that comfy feel. Aside from that, linen feels perfectly comfortable to sleep on whether it is summer or winter since it could regulate the temperature well as you sleep.
Ditch the Fitted and Top Sheet
Although fitted sheets and top sheets are an essential part of traditional bed making, they aren't really that necessary in your bed. Fitted sheets don't fit in some cases since mattresses have different thicknesses. Opt for a big flat sheet instead and just tuck it nice and tight around the mattress when making the bed.
Aside from that, you could also lose the top sheet and replace it with a comforter. A top sheet doesn't have many functions for your sleep but rather serves as an added style to your bed. A comforter is a lot more useful while you sleep plus it makes it easier to fix your bed in the morning.
With these simple bed-making tips, you can surely achieve a beautiful yet comfortable bed without spending a lot of time preparing and making your bed in the morning.